Having fun with your family is one of the most satisfying things ever, but most people think they have to spend a ton of money for it to be worthwhile. This isn't true! Sure, you can spend lots of money taking your family to theme parks. You can spend money on travel, taking them to fancy places, and buying them souvenirs. But this isn't necessary. You can have family fun for next to nothing.
There are so many museums dotted around that are free to enter, so you can explore somewhere new and learn things for free. Some of them are only free on certain days though, so make sure you do your research.
It's no secret that kids love to make things. Having a stash of different coloured paper, pipe cleaners, beads, and things like that will give kids lots of ideas. You could even make up your own games. These games are really basic but lots of fun. You could simply hide something and give the kids clues on where to find it. Going to the cinema can be a nice treat, but doing this all the time will eat into your budget. By putting on a film and giving the kids some popcorn or homemade treats, you'll get the same effect. This infographic will give you more inspiration!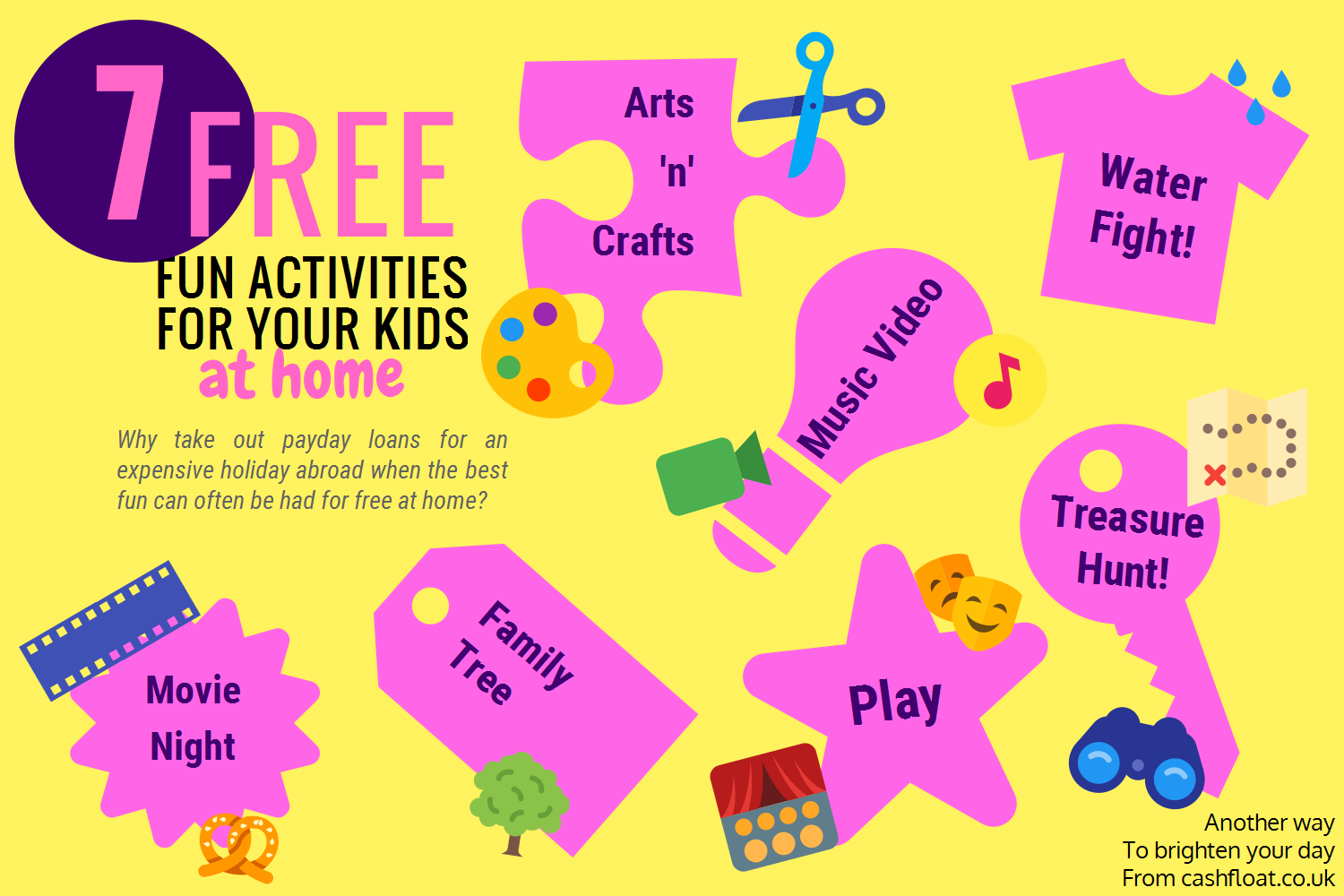 Infographic Designed By Kids activities at home
Collaboration post